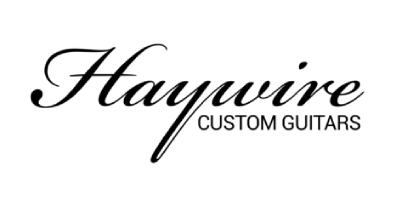 Haywire Case Study
Client
Haywire Custom Guitars offers Premium custom guitars and guitar modifications all across the globe with customers from UK, Germany, Russia, South Africa, and Australia. Based out of Conway, South Carolina, Haywire Custom Guitars is one of the major one-stop shops for guitar repair, modification, and manufacturing.
Haywire Custom Guitars are used by over 1000+ guitar lovers across the world including many celebrities. Haywire custom guitars are tuned up and ready to play. This quality has made it popular amongst the beginners and normal people who play guitar for their hobby.
Challenge
When we asked Rick Mariner, the owner and founder of Haywire guitars who himself is a huge celebrity in South Carolina and had been a part of one of the most successful local bands in that area said he wanted a website which looked impressive and had a space for his blogs and music as well as being a perfect platform to sell guitars. Earlier he used to sell guitars via e-commerce platforms which were not as profitable as they assured him to be. Following are the requirements of Rick:-
A newly designed responsive website.

He wanted to have access so that he can add products and blogs.

Wanted to sell guitars online through the website.

Also, wanted to accept payments online.

Wanted to upload his own music where visitors can listen to his performances from the past.

Wanted a secure hosting where he can host his website without the tension of renewing it or getting hacked.
Technologies
We used WordPress, PHP, and jquery to give Rick the website that he always dreamt of having. With various plugins, we made sure that we took care of each and every minute details on the website.
Type of Service
Website Redesign, maintenance, and SEO
Timeframe
March 2018 – ongoing
We completed the redesign for the website in just 7 working days and brought Rick in the top 5 ranking of Google and other search engines in a mere 3 months. As a result of our dedicated work, Rick is still with us taking our hosting and maintenance service.
Solution
We took care of all the things Rick wanted to have on his website and also made sure that it is built in compliance with Google standards. We provided him with a perfect platform for selling guitars and showcasing his work. Earlier Rick used to get 200 – 300 visitors on his website on monthly basis. But after the design and SEO work, he now gets over 700 visitors.
Result
Rick got the perfect website and we got a client who believed in us. He was just an average client when we first approached him. But with the passage of time and a gradual rise in performance of his website, now Rick is no longer just an average client for us but he has transformed into one of the biggest advocates for the work and determination of Ajatus Software.