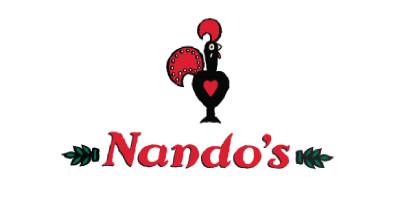 Nando's Case Study
Background:
Nando's is a South African casual dining restaurant group originating from the Mozambican–Portuguese community with a Portuguese/Mozambiquan theme. Founded in 1987, Nando's operates about 1,000 outlets in twenty-four countries on five continents and as of 2012 had sales of $650 million. Nando's has enjoyed exceptional success, opening many new restaurants every year. BPO plus has taken the call center operations of Nando's as well is in charge of delivery operations in Doha, Qatar. Its sustained business growth was, however, starting to place a strain on the company's existing manual processes.
Requirement: 
The company's delivery process was in need of automation. In spite its sustained business growth, order tracking and delivery was a pain area and was starting to place a strain on the company's existing manual processes. "We recognised that this core business process could be improved through the use of an automated workflow," said Satish Panjari, IT Head BPO Plus.
Solution:
BPO Plus used Ajatus to develop order and delivery management system, which predominantly took care of the orders. Today, when orders are received, the call
center team enters them into the central system and checks for the customer's existing orders. If the customer is new a new database of the customer is created and the order is placed. Each invoice is then automatically directed to the nearest Nando's kitchen with respect to the customer. The customer can track the order using various color code combination on the website. Invoices for maintenance activities at restaurants are forwarded to the restaurant manager so they can verify that work has been completed satisfactorily. Subsequent reports are generated for further data analysis.
Technology Used